Chapter 13 Bankruptcy in the State of Arizona
Bankruptcy Lawyers and Advisors Serving Clients in the State of Arizona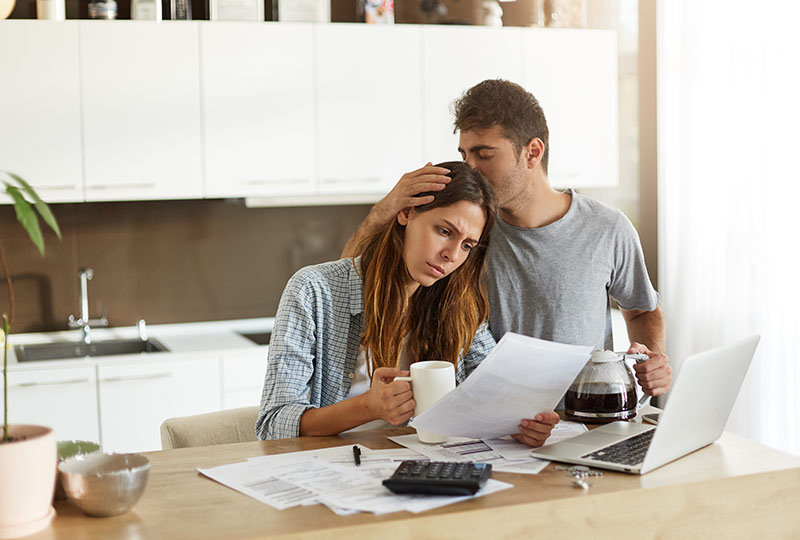 This is also called the wage earners bankruptcy.  Chapter 13 Bankruptcy is a great tool in the arsenal of a bankruptcy lawyer.  This is because there are many things you can do in a Chapter 13 that are not possible in a Chapter 7.
The most important of these are that you can deal with secured debt in a Chapter 13.  It is often only possible to surrender secured debt in a Chapter 7.
To make this more clear requires a bit of insight into how Chapter 13 works.
How do I file Chapter 13 Bankruptcy in Arizona?
Chapter 13 Bankruptcy is very complex with lots of moving parts.  For this reason, we highly recommend getting a very skilled and experienced bankruptcy lawyer to assist you.  Often, we go to the meeting of creditors and a person will be trying to do their own Chapter 13 and the Bankruptcy Trustee will advise them to obtain a lawyer because of the complexity of a Chapter 13 bankruptcy.
Of course, that means I'm going to recommend you use us as your Chapter 13 bankruptcy lawyer to file your Arizona Chapter 13 bankruptcy.
When to File Chapter 13 Bankruptcy
Bankruptcy always comes down to timing.  Chapter 13 Bankruptcy is no different.  I do think the best time to talk to a bankruptcy lawyer is when you first feel like you may be getting over you head financially.  That gives us the most time to plan and to structure your Chapter 13 bankruptcy so that you can have the best chance of success.
If that's not an option, if things happened too fast and you end up in the position of having to do an emergency filing, we understand.  We do need you to know that Chapter 13 is great for saving your house from foreclosure or your house from repossession.  These are the biggest emergencies in the consumer bankruptcy realm.  We cannot save your home after the foreclosure has occurred, or after 10 days after your car has been repossessed.  However, we can definitely stop those things with Chapter 13.
Chapter 13 is a 36-60 month payment plan.  This depends on where you fall at on the median income scale.  If you make more than the median income, you will be in a 60 month plan.  If you make less, you have the option of going anywhere between 36 and 60 months for your payments.  Please refer to our page on the median income here.
Chapter 13 Plan Payment Amount
So that is the length of the plan.  To determine the amount of the plan we look at what needs to be paid.  This establishes the minimum amount.  Things that typically need to be paid in a Chapter 13 Plan are:
Child Support
Taxes
Car Payments
House Arrears
Attorneys Fees
and Trustee's Fees
These are required to be paid in the Chapter 13 plan.  Once we get the total amount owed for all of these debts, we add it all up and divide it by 60, aka the number of months the plan can last.  This is the minimum payment.
The maximum payment is determined by taking your current monthly income and subtracting your current monthly expenses.  It's our goal to have this align as near as possible to the minimum amount as laid out above.  However, sometimes that's not possible for high earners that do not have large family obligations.
Secured Debts
As you can see above, there are secured debts listed.   These are things like the arrears on the house and the car payments.  So, if you are behind on your mortgage payment, or behind on your car payment, we can get you caught up in a Chapter 13.  In specific circumstances, we can even reduce your car payments and get rid of excess debt on your vehicles.
As you can see, this can dramatically help people out with their finances if we are able to take care of these debts.
Tax Debts
Chapter 13 Bankruptcy can also substantially help with your tax debts.  It's often the case that we can reduce your total amount owed to the IRS by at least 10%, usually more by filing Chapter 13.  If they are old enough, we may be able to get rid of them in their entirety.  This is very helpful for your finances.
Single Payment
The other great thing about Chapter 13 is that it reduces all these payments to just one payment.  It takes all those payments listed above and pays them with the one payment you send to the trustee.  This also includes your credit card debts.
Unsecured Debts
So what happens to my unsecured debts?  These debts are things like your credit cards and personal loans.  These debts do not typically get paid in full.  They are generally paid a pro rata amount of what's left over after you make the payments on the things above.  Our goal is to make this amount as small as possible, and usually only pennies on the dollar.
Chapter 13 Bankruptcy Arizona Income Limits
There is often confusion about Chapter 13 and income limits.  There are not any income limits in Chapter 13.  There are Income Limits for Chapter 7.  If that is your concern, please see our page on Chapter 7.  However, there are DEBT limits in Chapter 13.
Chapter 13 debt limits change every few years.  Currently, (as of 2020) they are as follows:
Unsecured debt limit: $419,275
Secured debt limit: $1,257,850
Unsecured debts are things like credit cards, lawsuits, medical bills, etc.  Secured debts are typically real property debts, such as on your home.  Your car purchase is typically secured as well.
If you are over these debt limits, you will be required to file a Chapter 11 bankruptcy or a Chapter 7 bankruptcy.   This is because Congress designed Chapter 13 to be a simplified version of Chapter 11 to make it faster and cheaper for the typical American family.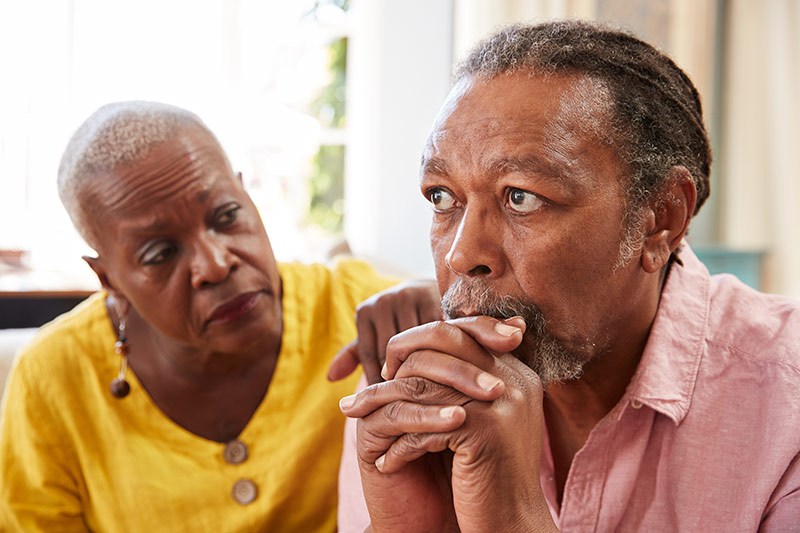 Chapter 13 Means Test
People are always asking me about the means test.  This is definitely something that is concerning.  In reality, though, for Chapter 13, it really does not affect much.  It does determine the length of the plan, but for most people, even if they qualify for a shorter plan, they want the longer terms in order to have a lower monthly payment.
Because of this, the means test is not something that should concern you at all.  However, if you believe you would want to do the shorter 36 month plan, then visit the United State Justice Department for the latest means test amounts.
How To Survive Chapter 13
Create an Excellent Team
It is imperative that you create a good team to survive Chapter 13.  This starts with finding a lawyer that fits you and your family.  Be sure that your legal team has the experience and the knowledge to complete your case from start to finish.  Additionally, you may want to speak with your accountant to help you with your taxes, as you will need this.  Once you have embarked upon a Chapter 13, it is a good idea to find a solid financial adviser to help you after your bankruptcy is complete.  With this team in place, it is very likely you will succeed in your bankruptcy.
Get your Paperwork in ASAP
Bankruptcy requires a lot of documentation.  The most important of which are your taxes, your paystubs, and your bank statements.  There are many other documents that we will request, but getting these organized will be a terrific start.  Once your lawyer completes the bankruptcy documents, which for Chapter 13, will be around 70 pages long, you need to review the documents carefully.  You will be signing these documents under oath.  Be sure everything in them is true and complete to the best of your knowledge.
Create and Follow a Budget
Chapter 13 Bankruptcy requires you to determine your monthly budget.  This is part of the paperwork we will be submitting to the court.  It will determine how much you get for things like your entertainment, your food allowance, fuel spending, etc.  Every major category will be covered when we discuss your Chapter 13 Bankruptcy plan.  This budget that we will help you create will help to determine the amount of your monthly payment.  Once this budget is set, you will need to follow it to have a successful Chapter 13 bankruptcy.  This is what makes Chapter 13 Bankruptcy is difficult.  However, if you can follow your budget, you will succeed!
Make Your Payments on Time
Chapter 13 Bankruptcy is designed to have you make one payment for the debts that you are behind on.  This includes debts like house payment arrears, car payments, child support and taxes.  However, if you fall behind after the filing of the bankruptcy, then you will not have a successful Chapter 13 bankruptcy. There are things that can be done if you get behind, but it is far better to not get into that position at all.
Tell Your Lawyer What is Going On with You
As your lawyers, we need to know about the major events in your life.  This means if you are getting married, if you are changing jobs, having kids, etc.  Anything major like this will affect your plan.  We may be able to lower your monthly payment if you have another child, or help you purchase a new vehicle if your car dies.
If you don't keep us apprised of what's going on in your life, we can't help you when these changes happen.
Chapter 13 Bankruptcy Qualifications
Chapter 13 bankruptcy does have some qualifications.  Like mentioned above, there are debt limits for Chapter 13.  Please refer to those numbers if you are concerned about that.  They are pretty high, so most people aren't affected by them.
If you are looking to discharge debt (like most clients), then you will need to know that you can only discharge debt in a Chapter 13 if you have not filed a Chapter 13 Bankruptcy within 2 years or a Chapter 7 bankruptcy withing 4 years.  So, sometimes, we use Chapter 13 when people have filed Chapter 7 too recently.
Also, you have to be an individual for Chapter 13.  Chapter 13 is not allowed for businesses.  You can be self-employed, but you cannot have the business file.
Chapter 13 Bankruptcy Forms
Chapter 13 bankruptcy forms consist of the following documents:
This is the document that starts the bankruptcy.  It is typically about 7 pages long, and consists of your name, address and your social security number.  It's very simple and very powerful.  Once this is filed, in the Arizona Bankruptcy Court, you get 14 days to submit the majority of the supporting documents.
This is a list of all of your creditors and their mailing address. You have to sign to verify that it is accurate to the best of your knowledge.  This is where the court will mail the notice of bankruptcy, so be sure it is accurate.
In schedules A and B you will list all of your property.  This means everything from your clothing to your home and everything in between.  Typically, we generalize to things like "clothing" or "household goods."  You will also list the values.  Values are typically auction, or garage sale value.
Schedule C are the Bankruptcy exemptions.  These are very important as it has been adjudicated that you need to use them or lose them.  This means that if you fail to ask for the exemption, you may lose it.  Exemptions, as I describe them, are the things that the State of Arizona has determined are necessary for a typical Arizona household.  So it protects things like a reasonable amount of clothing, vehicle equity, guns, etc.  This and your budget are where a good bankruptcy lawyer usually proves their value.
Schedules D, E, and F are you debts.  They will list the creditor and the amount.  There are some additional details as well.
Schedule G is for leases, such as your cell phone, or your rental property.  Schedule H are for codebtors.
Schedule I and J are your budget.  Schedule I is all of your income and Schedule J are all of your expenses.  These are often the place where a good bankruptcy lawyer more than makes up for the cost of using one.
The Statement of Financial Affairs
The schedules that we just discussed are a snapshot of your financial situation at the time of filing.  The Statement of Financial Affairs (or SOFA) is a financial history.  Most of the questions are concerned about the last two years. The trustee may have the power to undo some of the actions taken in the past two years.  However, this is used more for Chapter 7 bankruptcy than for Chapter 13 bankruptcy.
In Chapter 13 bankruptcy, the Means Test is primarily used to determine the length of your Chapter 13 Bankruptcy Plan.  It is a complex calculation that takes your income, debts and IRS standards to determine how long your Chapter 13 Bankruptcy Plan will be.
The Chapter 13 plan is a very complex document.  It is often 10-15 pages long and is used to explain to your creditors how you are going to treat them.  This is complicated by the fact that you need to know the law to figure out exactly how you are allowed to treat your creditors and what you are allowed to do.  However, this is only a proposed plan and creditors will most likely object to the Chapter 13 Bankruptcy plan creating the need to negotiate or litigate the case.
Those are the main documents of a Chapter 13 Filing.  However, these are not all of them, as you still have to be able to confirm the plan.  This is why Chapter 13 is so difficult for people that don't deal with it every day like we do.  Bankruptcy is considered one of the most complex areas of laws because of all of these moving parts.
Is Chapter 13 a good idea?
I think Chapter 13 is often a good idea.  However, without actually knowing your situation we cannot know for sure.  Everyone's case is a little different, however here are some indicators:
High Tax Debts
Lots of Secured Debt
Your Home is in Foreclosure
Your Car is in danger of being repossessed
You have a lot of outstanding child support.
Chapter 13 Bankruptcy can help with all of those situation.
What is the Difference Between Chapter 13 and Chapter 7?
The major differences in Chapter 13 Bankruptcy and Chapter 7 Bankruptcy are that Chapter 7 is a liquidation.  This means that the trustee is allowed to sell off any non-exempt assets.  Chapter 13 bankruptcy protects all of your property, allows you to keep it all, but you have to make a 3-5 year payment.  That is why Chapter 13 bankruptcy is called a reorganization.